Good Morning!
Happy Friday!
Do you "celebrate" Valentine's Day?
Todd and I have never done anything huge–most commonly I would make a nice dinner for us.
But one particular year–many years ago–stands out in my mind….
Todd had recently mentioned he was in the mood for Franco American Spaghetti and hadn't had it in a really long time.
Totally goofy, right?
Well, even goofier is FOR VALENTINE'S DAY, I bought a case of the cans of spaghetti as a gift and made it as our Valentine's dinner.
Haha!
What a romantic I am!!!
I really don't think Todd was as impressed with the meal as I thought he might be. 😉
And I haven't bought it again. 😀
So I'm here to share my Live! closeups with you.
As I mentioned in my Live!, I like going for non-traditional colors.
I often stick with colors that are included in DSP from a suite.
So here's my first project: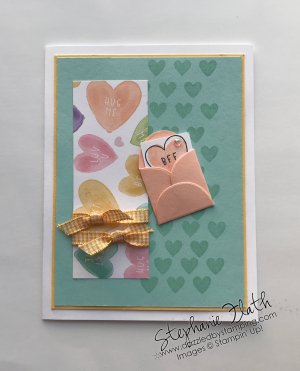 And here are both versions of my other card.
Which is your fave?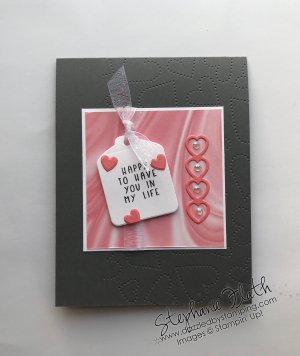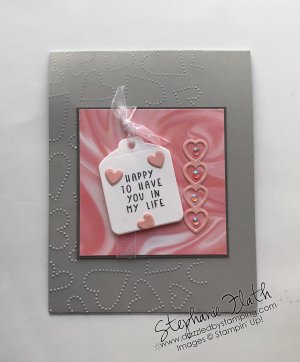 Here are supplies used again:
Click on any pic below to order.
Have an exceptional day!