Happy Monday!!
Oh hey–
Mark your calendars & get your wish list ready!!!

I was working on my blog and JUST received an email from Stampin' Up! saying Wednesday, 12/8, is FREE SHIPPING on orders of $50 or more!!!

Having said that, please keep in mind:
Due to the global shipping crisis, all orders placed during the free shipping promotion cannot be guaranteed to arrive by Christmas. 
I'll remind you again, but you can also come back here Wednesday and CLICK HERE TO ORDER.
---
I had a fun weekend–including our Ornament Exchange!
We had yummy food and a fun exchange.
Silly me.
I DID remember to take pics.
BUT–I only took pics of our projects!!
No people.
What was I thinking???
Well, enjoy our cool ornaments.
The only rule was it was to be handmade; it didn't have to be SU! products.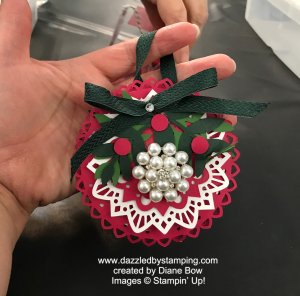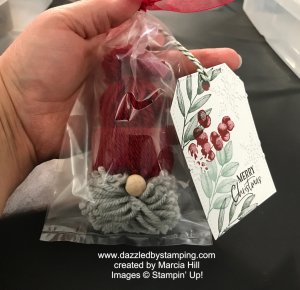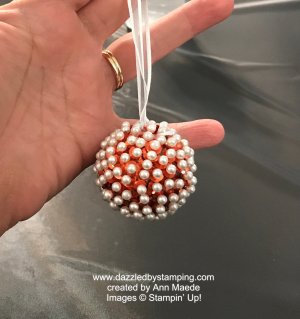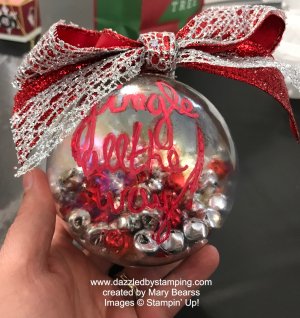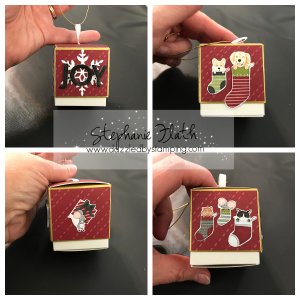 Have a fabulous day!
I'll be back tomorrow with my Live! closeups.
(I found some sunshine for taking pics. :D)