Hi again!!
It seems there are LOTS of reminders!
I don't want you to miss out!
Oh hey–Do you need Christmas ideas to give your loved ones?
I HAVE GIFT CERTIFICATES!!
Any denomination you'd like!
Or give them your wish list and my link: https://bit.ly/shopwithSTEPH
Or have them contact me! I can help!!
---
CLASSES:
Here's a pic of what's coming up. I'll give some links below.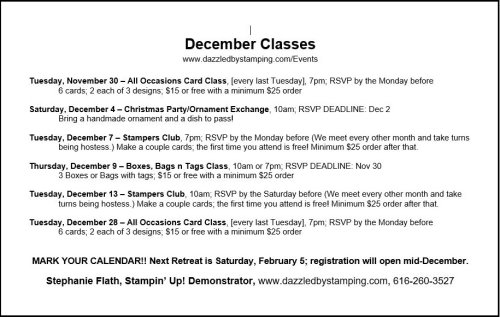 Click below to sign up!
Card Class – TOMORROW, 11/30 [deadline TODAY!]
Christmas Party/Ornament – this Saturday, 12/4 [deadline 12/2]
(new/changed) Boxes, Bags n Tags Class – Thursday, 12/9, 10am or 7pm [deadline TOMORROW!]
---
The BEST Deal in Town!!!
Through TOMORROW, sign up as a Stampin' Up! Demo and get $125 of products for only $75 (rather than $99.)
Wanna know some of the other benefits?
Click here for Dazzling Demos Team benefits. (This page shows NORMAL pricing for a Starter Kit; it does NOT reflect the deal going on through tomorrow.)
If you have more questions, let me know!
There is NO requirement to have classes; you can simply just enjoy the deal if you'd like!
---
KITS:
Did you miss out on some Paper Pumpkin or Tags Kits recently??
All you need is scissors.
And these are CASH & CARRY!
Come & get 'em from me!!
Peaceful Christmas PP Kit
(1) left, $22 + a refill kit, $10
Makes 10 cards total; top are designed with instructions; bottom are my alternate ideas from my 10/27/21 Live! video.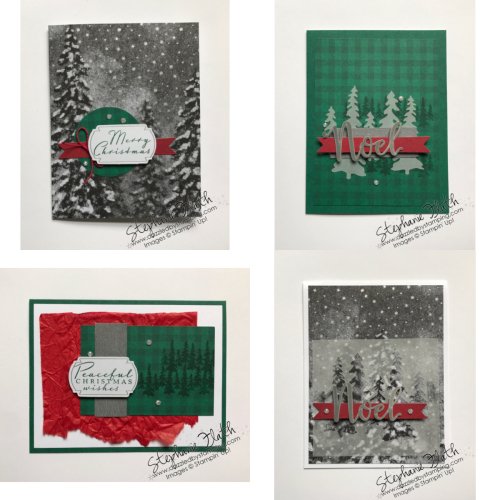 Are you looking for a fun & easy project for with your kids or grandkids?
I have several of these.
Love, Santa (Tags) Kit – $19
Makes 3 each of 4 tags

 
Gifts Galore PP Kit – $22
I have 2 + extra pieces
These are adorable–and much bigger than I expected!! (about 6" without the treat bag)
Makes 3 each of 3 designs–the design is on both sides of the treat container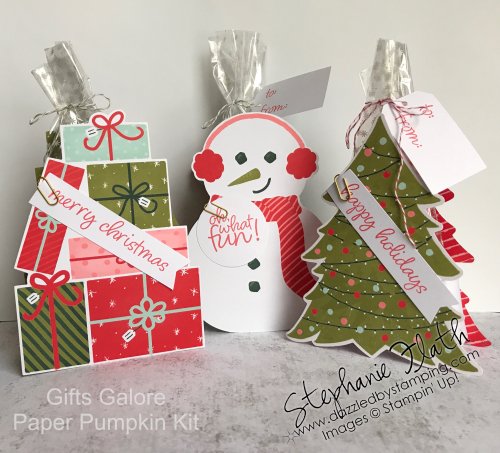 ONE MORE IDEA:
Do you love these kits and would prefer a Mommy & Me Class soon?
Give me a call!
---
Enjoy the rest of your day!!
I'll be back tomorrow!