Happy Friday peeps!!
I have to be quick again today!
My Live! this week focused on Paper Pumpkin.
Cute cards last month–more options in August!
Here are the closeups of the original designs: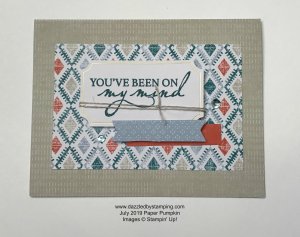 These are my variations I made Live!:
I didn't really want to add more product or change too much.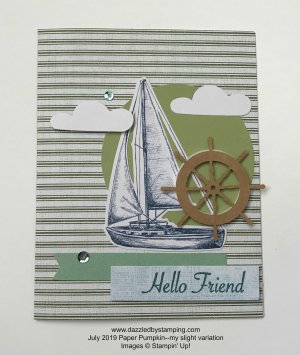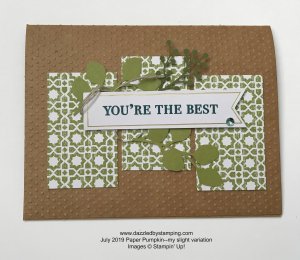 Have an awesome day and wonderful weekend!!