Good morning Stampers!
I have a little bit different kind of post for you today.
I've been meaning to post some of this for awhile but never found the right time!
I want to share one of my favorite parts about being a Stampin' Up! Demonstrator…
OF COURSE, it's the people!!!
But you know I usually forget to take pics.
I have an amazing Dazzling Demos Team that gets together usually a couple times a month–our "meeting" and another time just to stamp! It's totally voluntary.
PLUS, I also have other Demo friends!
Well, we ALL can get together at Stampin' Up! Events!
The most recent event was OnStage Minneapolis.
And we had a good-sized travel group!
Dazzling Demos–including Judy who flew in all the way from Alaska!, another team from Michigan, and a team from Wisconsin.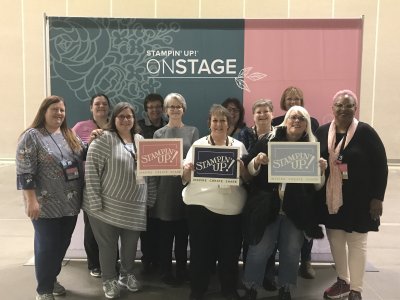 Some of us got in town a little early, and we started out right with lunch at Bubba Gump Shrimp! 😀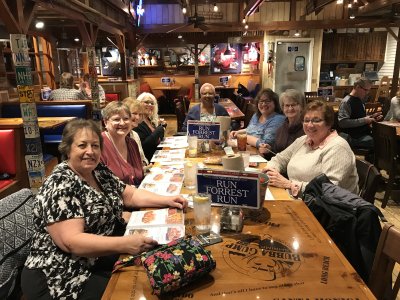 We also included one of my Cruise Family and her upline in our Shoebox Swap Saturday night. (Sorry no people pics. I was drained by then.)
But first, I got to see her at a Leadership dinner the night before! (AND I GET TO SEE HER AGAIN IN A COUPLE DAYS!!!)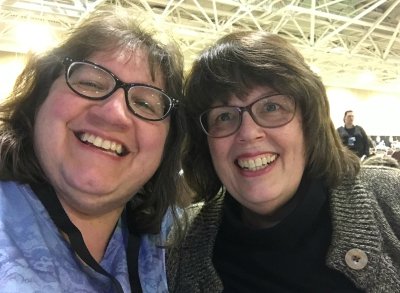 We had yummy food there, too!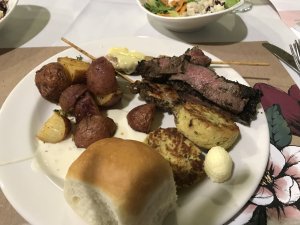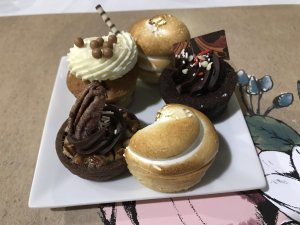 I'm sharing all this for a couple reasons.
Being a Stampin' Up! Demonstrator isn't just about classes and product.
It's about people–customers who turn into friends, team members who turn into sisters, friends & family with whom we share our creations.
It's about making MY life and other peoples' lives better through papercrafting!
It certainly can be about income–or getting a discount on the products you love!
Being a Stampin' Up! Demonstrator is whatever you make it.
So what's best for YOU?
Stampin' Up! has an offer to get you started from now through August 31!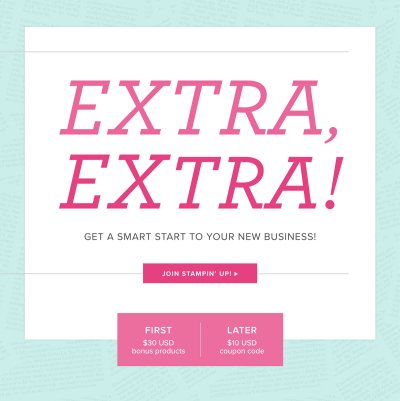 For July & August, you can sign up and choose an extra $30 of product in your starter kit!
THEN the following month, you'll receive a code for another $10 of product on your next order!
PLUS, we have another OnStage Local coming up–THIS time in LANSING!!!
I'd love if my whole team could go to that!!
I'M SO EXCITED FOR IT!!!
If YOU are a Stampin' Up! Demonstrator, you ALSO can sign up to attend!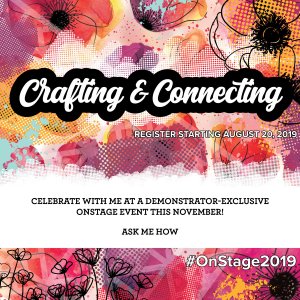 Let me know if you have questions, or if you just KNOW you wanna be part of my team!
If you've thought about it at all, let's talk!
OR you can just sign up! CLICK HERE.
Have a fantastic day!!