I can't get away from them!!!
Here's another card I made with the Winter Woods bundle: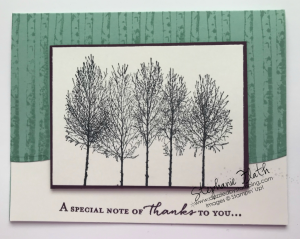 There's a wavy thinlit in the set to get the landscape shape.
It's not as long as a 5 1/2" card (like this) but I just ran it through again and extended on one end.
Here's all I used:
Have a fabulous weekend!!
Don't forget to sign up for classes!!