Just wanted to give a quick bit of info…
There are a few items in NON-orderable status right now and the Timeless Tidings Project Kit is dropping there on Monday.
Stampin' Up! occasionally has items that are COMPLETELY POPULAR–FAR BEYOND their extensive forecasting!
When this happens and the leadtime to get them back in the warehouse is too great, it causes huge back orders that are EXTREMELY costly–and frustrating to all involved.
In these situations, SU! makes the hard decision to drop the item to NON-Orderable Status.
That means–until that status is lifted–you are UNABLE TO ORDER; the computer won't even take the order for that item.
THESE items are already NON-Orderable:
Santa's Workshop Memories & More Card Pack
estimated availability: Oct 22
Santa's Workshop  You Make It Collection
estimated availability: TBD (other items in the collection are back ordered)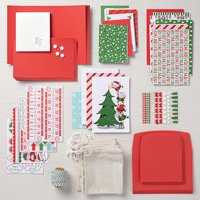 Chicken Wire Embellishments
(Yes, Lisa, YOURS came in!)
estimated availability: Oct 1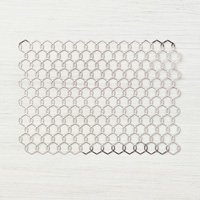 This Kit is dropping there Monday:
Timeless Tidings Project Kit
not expected for at least 30 days
This is an all-inclusive kit, and I've heard many demonstrators say this is the BEST KIT SU! has ever offered!
I have a Class scheduled around this November 27.
If you want to come and are ok with my ordering your kit (on your card) NOW, please RSVP NOW.
Then we can get our names on the back order list.
If you wanna wait until it comes back up for good, that's fine. 
Here's the video for this kit:
Have a great day!