Day 6 was another day at sea!
And Todd was up early as usual. 🙂
These pics were from the morning heading into our whale watching day (Juneau), but I didn't have his sunrises to post yet.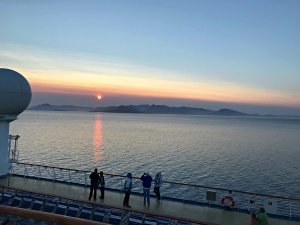 If I'm honest, the 2nd day in a row at sea was a bit too much.
At some point, you just wanna get off the ship.
So it's a good thing I had a diversion!
I completely forgot it was the day we could pick up our swaps!!!!
And let me just say, Stampers Base Camp was PACKED this morning!!!!!
Those who chose to swap made 26 of the same card; they got BACK 25. Then the extra one from everybody was kept by SU! and displayed in Base Camp.
Plus, we had a Share Fair just for the demos–8 demos from all over the world were chosen to make displays with a suite or bundle of products they were given to play with.
They were set up all over the main dining room for us to check out.
This was a great opportunity, too, to chat with other demos and get ideas for my business.
(Around the display tables was packed, and we kinda needed to take turns for our sanity!)
It still floors me to meet and be around all these elite demonstrators!
They are amazing!!
I'm not sure when or how I'll be sharing the Fair Share stuff.
But it won't be today cuz I have a major amount of swaps to share.
Before I show you ALL THOSE SWAPS, I'm gonna tell you some highlights from the rest of our day.
THE TOURIST-Y STUFF
I loved having breakfast in the main dining room again.
The service is impeccable!
And we get the best of both worlds–ordering from the menu and snacking on the buffet while we're waiting.
And I don't know WHAT brand of orange juice they had, but it made me happy!!
(I just know it wasn't fresh squeezed, cuz you had to pay extra for that. And THIS juice was distributed through the dining room like water!)
Fast forward…..to AFTER the Share Fair.
I think we may have gone to a magic/illusion show at some point, but that may have been yesterday.
It was good, but mostly just a time filler for me.
After a buffet lunch, Todd was interested in watching/possibly playing in a volleyball tournament.
I told him he needed to GO FOR IT!
This was on one of the topmost decks of the ship–the sport court: used for volleyball, basketball, soccer and ???
Well, in MY words, there were a couple volleyball teams TRAVELING TOGETHER!
Todd ended up on a team of orphans.
He said he felt like was out there 5 minutes and touched the ball once. :/
There were 2 funny things that happened.
First, when Todd's team was getting ready to play, I saw him talking to 2 girls and he motioned to me.
They came out of the court to me, and I said, "so do you need me to hold your stuff?" (phones, sunglasses)
They said, "yah if you don't mind", and one said, "I guess you're the team mom."
It made me chuckle, and I told Todd later and asked if he told them to say that.
He got a kick out of that and said he hadn't!
We found it funny cuz Todd always calls me that!
Whether it was the kids' teams when they were young or Todd's teams now, I'm always cheering for everybody.
I just don't USUALLY bring the snacks for everyone anymore. 😉
The second thing that happened was in the middle of the championship game (of which Todd was NOT a part, if you hadn't figured that out), someone went up to spike the ball.
And rather than slamming it DOWN like you're supposed to do, he hit it high!
It went over the short little court wall, over the taller deck level wall and overboard!
He pretty much had to hit it halfway across the width of the ship to make that happen.
We all yelled and some people went running to look for it, and it was gone!!
So there's a random volleyball in the Pacific.
Todd pictured a Tom Hanks character finding a friend later.
I pictured dolphins playing with it.
Even though the [director/scorekeeper] told everyone if we lost the ball, the game would be over, he pulled out another one and asked [the team who did NOT hit the ball overboard] if they should be allowed to continue.
They agreed to continue with a 5 point lead. 🙂
It didn't matter; they lost.
It was fun.
We ran into our friends [from Whale Watching] at volleyball and made plans with them to watch a musical show before dinner.
The show was ok; I think Todd enjoyed it more than me. It was somewhat older music.
Some of the performers were really talented!
Day 6 was our 2nd/last formal night.
We didn't go all out.
But we had a wonderful dinner with our cruise family–AND our waiter Bernardo played guitar and serenaded us!!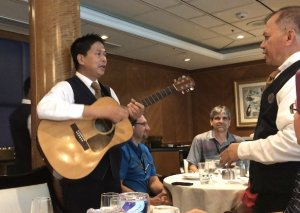 We were all kinda shocked cuz suddenly he just came out of his shell!
He had been so professional and all about making sure we were taken care of all week, and then we were just like WHO IS THIS GUY???
For his first song (yes, there were 2!!), we all sang along to a John Denver song. I don't remember the name.
When we went back to the room, here's what was waiting for us: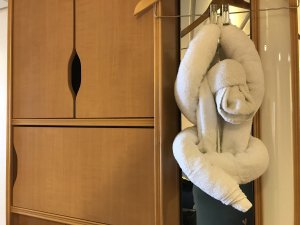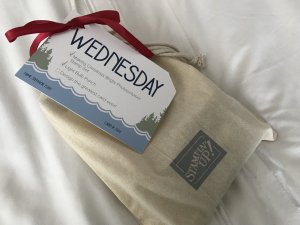 Making Christmas Bright bundle
Oh–before I move on to stamping stuff, I have another story to tell you:
This happened on our FIRST formal night….

We were walking down the hall to dinner, and if I liked someone's dress, I'd tell them.

 

Well, we came across a [7 year old?] little kid.

He was walking out of one room, kitty corner across the hall to another room–probably another family member's room.

 

He was looking sharp!

Had on a shirt & tie, vest and dress pants.

I said, "wow! Don't you look handsome!!"

He instantly did a FACEPALM, turned around and walked RIGHT BACK to the room he came from without saying a word!!

 

Haha!!! I laughed so hard!!!

He was adorable, but he was probably like, "MOM!!! I TOLD you I didn't wanna wear this, and some strange lady just told me how handsome I looked!!!"

 

Kids crack me up!
SU! Stuff
So the rest of this post is gonna be a whole lot of swaps and samples!
Remember–the quality/lighting won't be the best.
I was trying to be quick–and I'm NOT editing all these.
I'll have MORE swaps next week, cuz I pulled any that I remembered I had in my bag.
I'll take BETTER pics of those.
I was very happy after grabbing my bag (and looking at all the swaps already) to find that I had my absolute favorite swap IN MY BAG!!
I squealed when I saw it, and everyone around had to come look.
I was like "yay me!!"
FYI–I mentioned there were demos from all over the world on this cruise.
Todd loved this info; countries included US, Canada, UK, The Netherlands, Germany, France, Australia, New Zeeland (that I can remember.)
So some of my swaps are in French or German. 🙂
Enjoy!!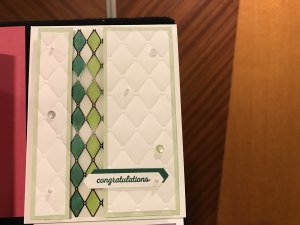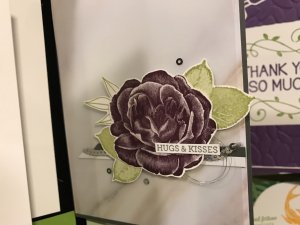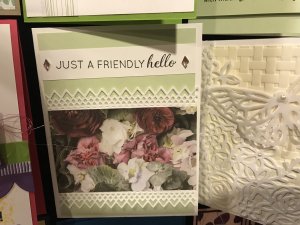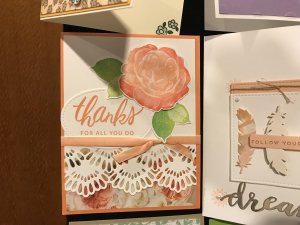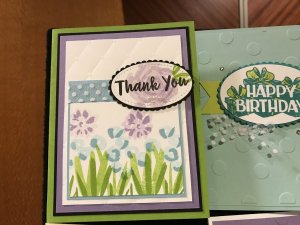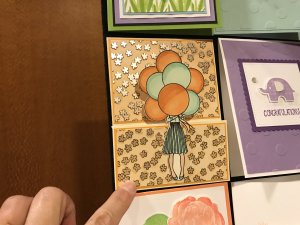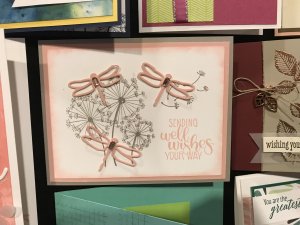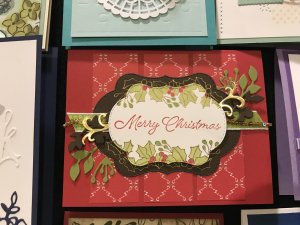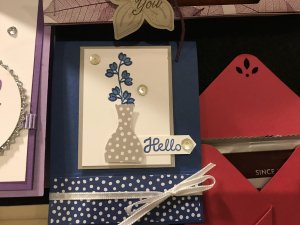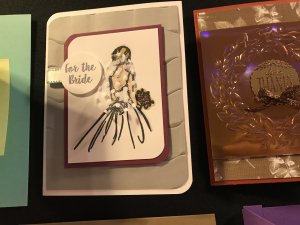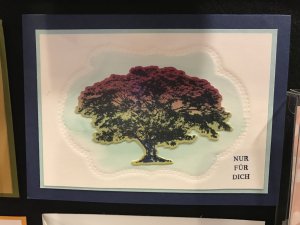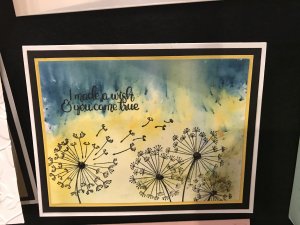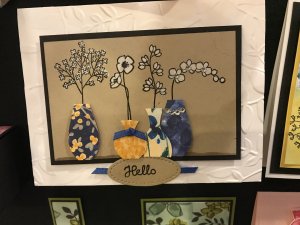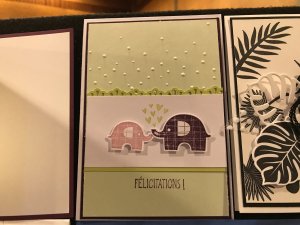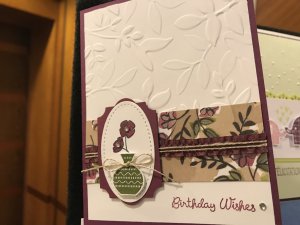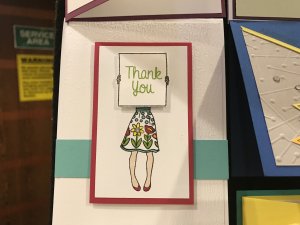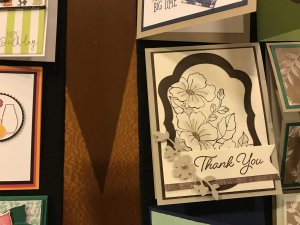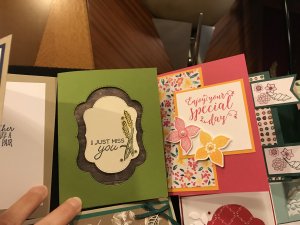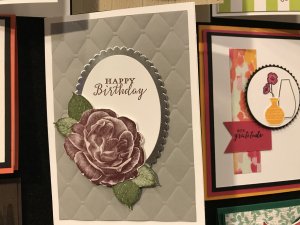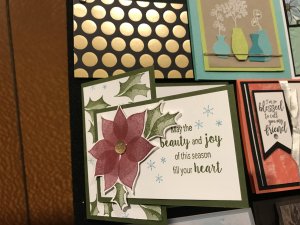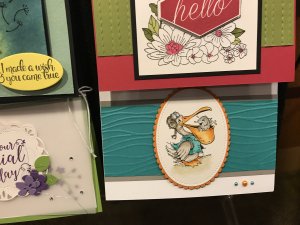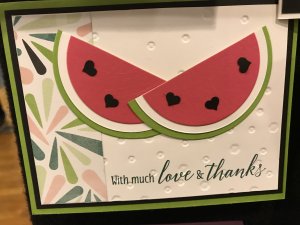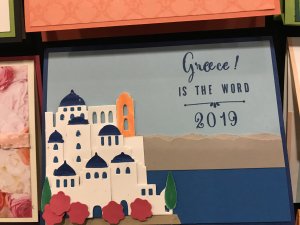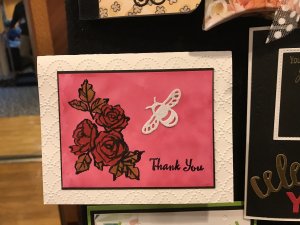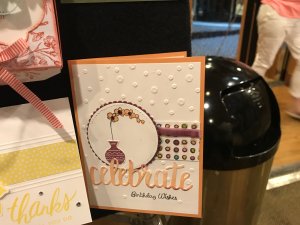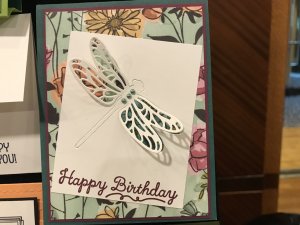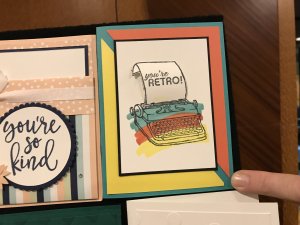 Some people chose to swap 3-D items instead or in addition to the card swaps:
this was a large platter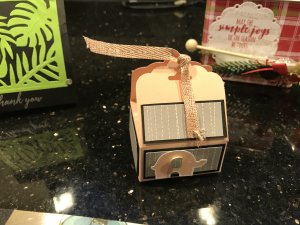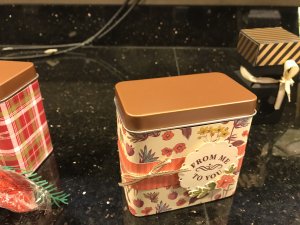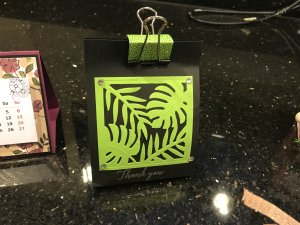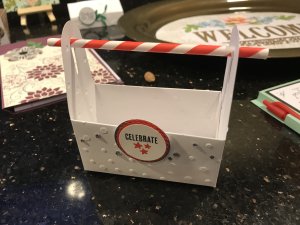 One day left on the cruise!
I'll be back tomorrow. 🙂
Have a great Saturday!
**Truth in advertising: less than 1% of all Stampin' Up! Demonstrators earn the incentive trip each year.