As I mentioned last week, the bundle that REALLY caught my eye in the catalog this year was part of the Broadway Bound Suite (pg 68-69.)
I mean who can resist this page???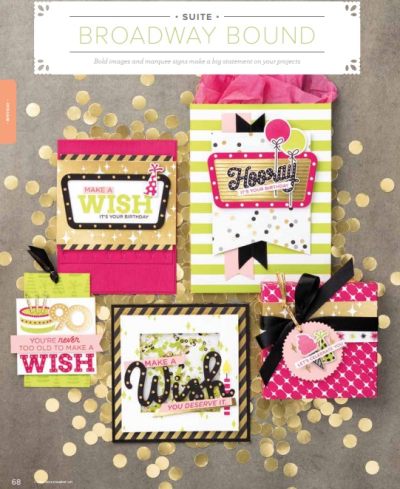 I keep thinking that's Melon Mambo; but it's Lovely Lipstick.
Here's what I did with the set and a little of the DSP:
Remember I was telling you (in person, at least) about using the Stamparatus to stamp thank you, thank you, thank you?
Well, I used it here for my WISH.
SO MUCH FUN!!!
Hey–here's the video to remind you of what I'm talking about:
And here's everything I used:
(click any item to order)
Have a wonderful day!!