You choose!
I showed you the Shaving Cream technique along with the Shadowed Happy Birthday a few days ago.
Well, I have another Shaving Cream sample from my downline Nadine.
I ALSO have a way to achieve the Shaving Cream look much more easily…
the Marble background stamp!
Here's a swap I received in Milwaukee using it as tone on tone: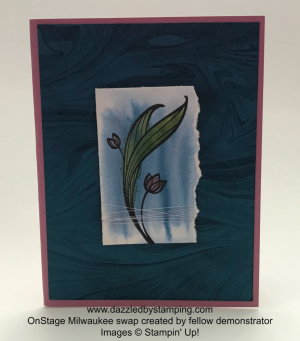 Can you see the similarity???
Love it.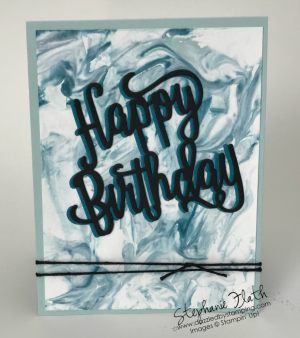 Don't you just love stamping????
OH–SPEAKING OF WHICH…..my Craft the Night Away is in 3 days!!
May 5, 6pm-midnight
Are you signed up yet?
Bring whatever project you're working on–stamping, sewing, knitting, checkbook (haha!) Whatever your need. 🙂
CLICK HERE to sign up!
I also have 2 double Mommy & Me spots open yet–Saturday, 5/12, 10am.
Wanna come? CLICK HERE
Have a spectacular day!!