News flash: IT'S SNOWING IN MICHIGAN.
I'm NOT a "snow person."
But there are SOME good things about snow.
Mostly just beauty when I'm NOT OUT in it. 😉
Remember my Ornament Exchange in December?
I had someone signed up to come and then she missed it.
She had her ornament all ready, so I told her I'd swap one with her, too, the next time I saw her.
Funny: we had similar inspiration….
Hers: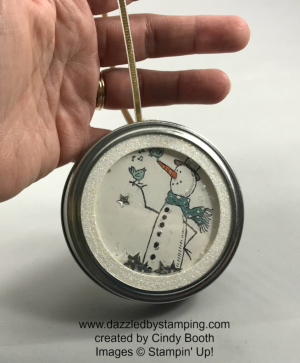 Mine:
I thought today was the perfect day to share.
You're welcome! 😉
Have a wonderful weekend! 
Stay safe!