Hey I decided to do a quick post from my mailbox!
I didn't get ANY of my [mailbox] Christmas cards on my blog this year, and Christmas has kinda passed.
I received SUCH BEAUTIFUL CARDS!!!
Thank you for taking the time to make them–and even for those of you who didn't make them–including me on your Christmas list.
They make me happy!! 😀
So anyway, the cards I've chosen to show you specifically have items on them (stamps, bundles, folder, etc) that will be retiring 1/2/18–OR…they're on the Clearance Rack already!
Some of the bundles are just coming UN-bundled but carrying forward through Spring, at least. [You won't be able to save 10% when you purchase them together using the bundle item #.]
All the items I'm pointing out are still available, based on my looking them up online a little bit ago.
Remember, a $50 order through tomorrow–using hostess code CG9PSYJT–qualifies you for a free pkg of Mini Stampin' Dimensionals from me.
On the other hand, a

$50 order on & after 1/3/18

qualifies you for a free SAB item from the SAB catalog. [Weigh your options. 😉 ]

Ok, here they are; I'll try to give you a heads up on retiring items: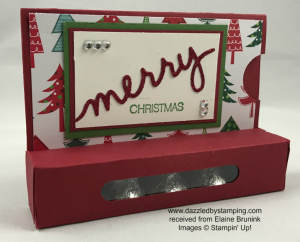 Christmas Greetings Thinlits (Clearance)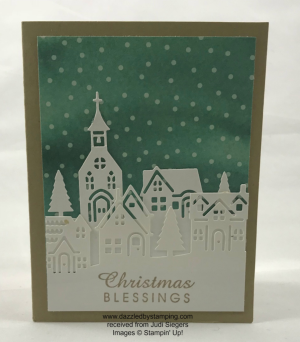 Hearts Come Home bundle
Snowflake Sentiments bundle & Hearts Come Home set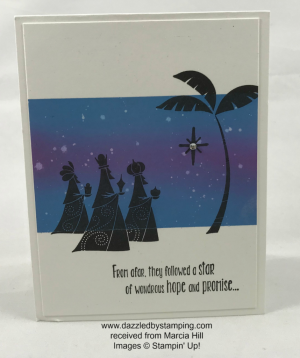 Wise Men From Afar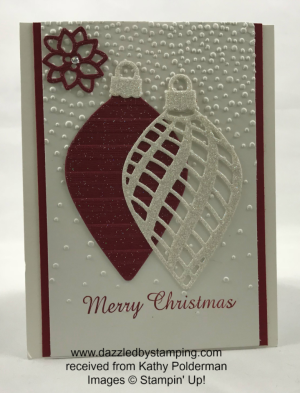 Delicate Ornaments Thinlits (Clearance Rack)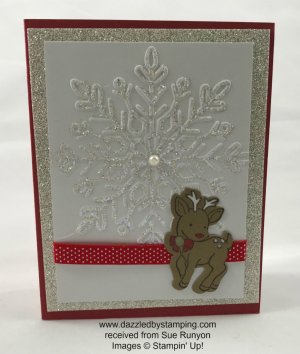 Seasonal Chums bundle, Winter Wonder folder
Every Good Wish set

STAMPARATUS: Remember tomorrow is your last day to reserve it before it comes in the new annual catalog in June!
Have a safe, wonderful holiday weekend!