We had SUCH A GREAT TIME at our World Card-Making Day Shoebox Swap!!
I have lots to share with you, but I promised an alternate Paper Pumpkin idea today.
I have to say, I CAN'T WAIT to see the next Paper Pumpkin Kit!!
You have thru tomorrow to sign up.
This is our only sneak peek: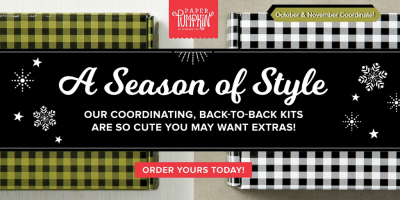 I'm sincerely hoping the insides involve the Buffalo Plaid like the outsides seem to! 😀
Here is an alternate idea for the September Kit that I showed you Friday.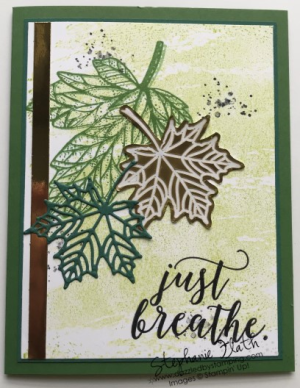 Both of the gold pieces here were gleaned from the kit!
Here's everything else I used besides the kit:
Have a wonderful week!