So this isn't the typical Buffalo Plaid–black is usually one of the colors.
But I STILL LOVE it!!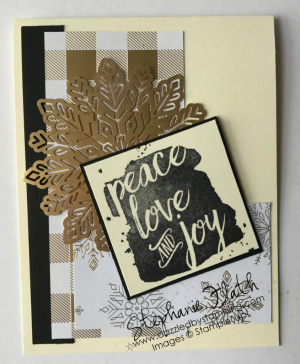 Isn't ALL of our Designer Series Paper this year amazing???
I ADORE it so much!!
This Year of Cheer Specialty DSP is one-sided….BECAUSE…
each sheet has some metallic on it varying among champagne, copper, gold and silver.
Stampin' Up! designed it with Christmas, New Year's and weddings in mind!
Or use your own imagination!
Here's what I used on my Christmas idea:
Click any of the pics to add to your order (or click the shop online 24/7 at the top right)
Here's to a little bit cooler temps in the next few days!
Have a fabulous day!
Save