We're on our way to On Stage Minneapolis!!
Can't wait!!
I'll share my swap later. 😀
As you know, #imbringingbirthdaysback!!
I've been doing better actually getting birthday cards in the mail! (Have you given me YOUR birthdate yet??? Comment below–no year required.)
And I've been having a birthday card Mini-Stack every month.
(Are you signed up for this month??? Here's my calendar.)
Here's the kid version from my class last month: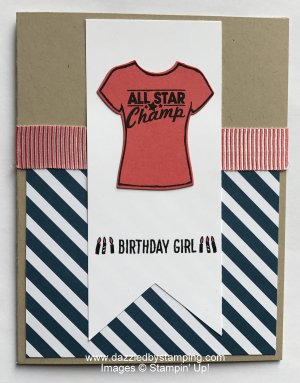 As I've shared, my vision is to have a feminine, masculine and "kid" design each time.
Here are the products used for these cards:
Don't forget to sign up the class this month!
AND my Moms, Dads, Grads, Brides & Babies Stamp-a-Stack, too!!
Save