Have you looked at the Retiring List yet???
pdf: Download Retiring_List_US.2017
excel: Download Retiring_List_US.2017
This Special Reason bundle from the Occasions Catalog has been very popular–but it's not carrying forward AND it's almost gone!
I got this swap from Gretchen Geppert at On Stage. 🙂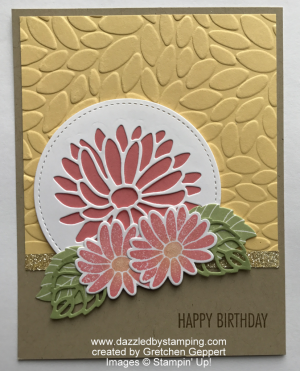 Staying: the Stitched Shapes Framelits & Petal Burst embossing folder
Here's another swap I received at On Stage, from Sandee Lunneborg:
Moon Baby is staying BUT–
the Falling Petals embossing folder is NOT.
I love how that folder looks like little hearts. ♥♥♥
Can you tell there's Wink of Stella on the moon?
Too cute.
Well, besides great swaps, freebies and the new catalog, there are plenty more reasons to go to On Stage!
FRIENDS is another.
Oh–and Recognition!!
I got to see my friend Nancy Olson recognized for $100,000 in career sales!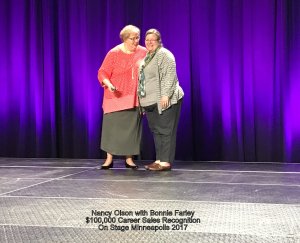 Congrats, Nancy!!
Walking the stage is a big deal!!
I got to stand and wave for something at the last (Madison) On Stage and got to walk the stage for the amount of points I earned last year–enough for what would have been the Weekend Getaway (if SU! still had that.)
I was completely in shock that I got to walk!!!
(Did I already tell you that?)
This time I got to walk the stage for my 15-year anniversary! 🙂
(I got extra points toward my trip for that, too. Woohoo!)
It makes me SO nervous to walk the stage–and a little emotional!
Shocking.
It's so cool to be recognized!
Ok, I think I'm done gabbing for now. 😉
I have so many more swaps to share with you!
And eventually more stuff from the new catalog.
Oh! Speaking of which, I can show you the cover!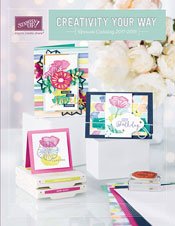 I'll be ordering a load of them on May 2!!
I'll let you know when they're here!
Have a fabulous day!!