Liz was home this past week, and I just took her home Sunday.
Before she left though, I snapped this pic in her room.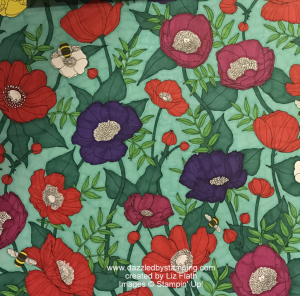 If you don't recognize it (I only did cuz I gave it to her!), it's the Inside the Lines Sale-a-Bration Designer paper!!
It looks SO different all colored in!!
She didn't use Stampin' Up! markers though; they're Sharpies.
(ssshhhh)
As you know……there is NO WAY IN THE WORLD I'd color that whole big piece of 12×12 designer paper.
But I sure like how SHE did it!
I need to ask her if I can have some of it back, and I'll show you the project. 🙂
It was nice to have Liz home–even better to have her awake to chat half the way back to school. ♥
I'll be back a little later to give you some updates on Sale-a-Bration, but for now I have to run!
(quick summary: There's just over a week left; Glimmer paper is gone; but there are more catalog items available free!)
Have a fabulous day!!