It's been a little while since I shared this….
Do you remember
my telling you that
you can earn money
TOWARD buying
your starter kit???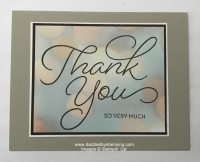 That's right.
Get money off your starter kit!
And not just during Sale-a-Bration.
This is ANY time of year.
Have a workshop or book party….
Then rather than using your hostess benefits toward free product…
Save it for your starter kit.
(You get a code for when you're ready to sign up!)
How cool is THAT option???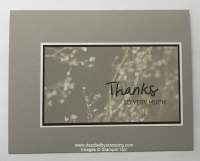 Your friends/family
can help you earn it!
If this sounds like an option that would work for you,
LET ME KNOW!!
We can work out a date for your workshop!
I scattered my thank yous from last month through this post. 🙂
Many of you probably recognize yours.
Here's what you need to make them:
Have a fabulous weekend!!!