I've loved ALL the Christmas cards we've received this year!
THIS FIRST one came with lots of goodies from Japan! We can't read the packages, but they're kinda tasty! (If you didn't know, my sister Teresa and her family are stationed in Japan with the military for her husband.)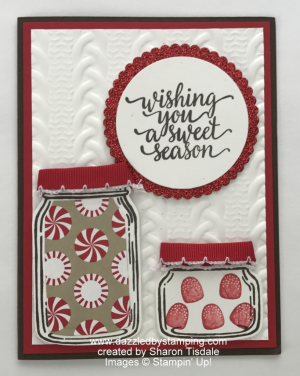 And here's my finished Christmas door: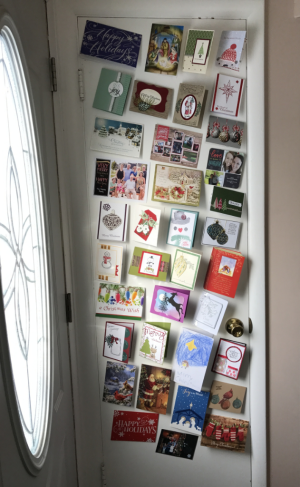 I hate taking it down once it's all up there nicely! 🙂
Thank you all for thinking of us!
Have a fabulous day!!
Remember, if you can fall in love with a project, you can learn to create it! Here to help you channel your inner Creative Genius…
Steph
LIKE me on Facebook.
Follow me on Pinterest.
Subscribe to my FREE newsletter, and receive my "5 Tips for Making Fabulous Hand-Stamped Creations."