This is a wonderful time to remember all the things we've been blessed with!
Of course God's gift of His Son tops my list!
…along with family, friends, my Stampin' Up! business and so many other things I take for granted on a daily basis.
God knows just what we need–and blesses us with much more than we deserve. 🙂
One of my blessings is swaps from other demonstrators!
I love getting ideas from them!
I'll be sharing some of those ideas (from OnStage Madison) the rest of the week.
Enjoy!!
From Susan Wohlfert:
From a fellow demonstrator (no name given):
Don't forget your Online Extravagana!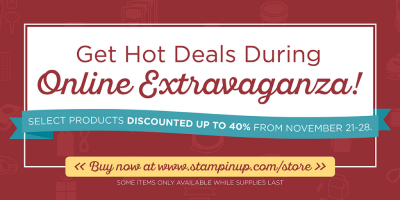 Have a great day!
Remember, if you can fall in love with a project, you can learn to create it! Here to help you channel your inner Creative Genius…
Steph
LIKE me on Facebook.
Follow me on Pinterest.
Subscribe to my FREE newsletter, and receive my "5 Tips for Making Fabulous Hand-Stamped Creations."
Save