Happy Monday!! And Happy Leap Year Day!! (What do they even call that???)
Hope you enjoyed your sunny weekend!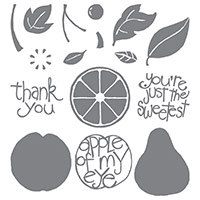 This set–Apple of My Eye–takes me back several years to another fruit set we used to have in the catalog.
I love this pear card.
And we're making a few of these at my next Stamp-a-Stack.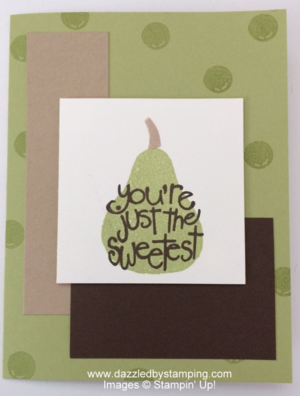 Is it a surprise this color is Pear Pizzazz? 😛
Have a fabulous week! Don't forget to sign up for class!
Remember, if you can fall in love with a project, you can learn to create it! Here to help you channel your inner Creative Genius…
Steph
LIKE me on Facebook.
Follow me on Pinterest.
Subscribe to my FREE newsletter, and receive my "5 Tips for Making Fabulous Hand-Stamped Creations."