I love this card!
We made the card front at my Milwaukee event.
But before I tell you about it…..DID YOU KNOW???
That anything underlined in [we'll say "purple"] within my blog has a link to it that you can click on?
For example, the DSP (designer paper) below you can click on and bring you to the website to view it. AND if you click on THAT picture, you can scroll through and see ALL the designs up close. 😀
Ok, here it is!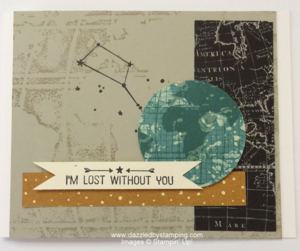 One of the cool things about this is–we used the World Traveler embossing folder BUT we only inked it up and pressed it onto our cardstock–kinda like a background stamp. There is no embossing.
Ok, I BELIEVE IN NEEDING A BIG SHOT!! But this makes buying an embossing folder make sense even without having a Big Shot!
We also used the Going Global stamp set and gorgeous Going Places DSP Stack. I really love that stuff!
Kinda love this card for Valentine's Day, too.
Don't tell Todd. It might become his. 😉
By the way, I am SO RELIEVED to tell you that my Hostess Appreciation Invites were all mailed Friday! Woohoo!!!
It's a "by invitation only" event for my hostesses from last year.
I didn't mention this as a possibility….but you can also RSVP through my Events Calendar. [ Thanks, Marlene!;) ]
Have a fabulous week!
Remember, if you can fall in love with a project, you can learn to create it! Here to help you channel your inner Creative Genius…
Steph
LIKE me on Facebook.
Follow me on Pinterest.
Subscribe to my FREE newsletter, and receive my "5 Tips for Making Fabulous Hand-Stamped Creations."