So today's a little bit of a make-up day.
I missed yesterday again, and I really just have so much to share!!
So I'm gonna bomb you with posts today!
This first one is the next "installment" of Card Contest Entries….
As I said Monday, we had the most entries ever!! Almost half of the attendees entered the contest!
I LOVE THAT!! I thought I was gonna have to go to 2 display boards!
(Goal for next year?!?!)
And of course, all the work was WONDERFUL!!
Thank you to all who participated!
Ok, so here they are in no specific order, except by how they ended up on the display board–which in case you're wondering is typically by fit and then by arrangement so the colors stand out next to each other:
#1 Marlene VanderZouwen
#2 Lynn VanderLugt
#3 Kathy Polderman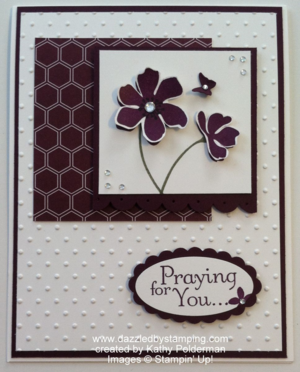 #4 Georgianne Everhart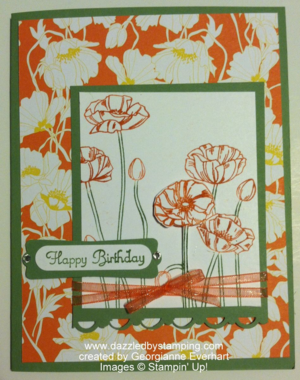 Thanks for your work, ladies!
And thank you all for stopping to check out my blog. Enjoy!!
See you again soon!
Remember, if you can fall in love with a project, you can learn to create it! Here to help you channel your inner Creative Genius…
Steph
LIKE me on Facebook.
Follow me on Pinterest.
Subscribe to my FREE newsletter, and receive my "5 Tips for Making Fabulous Hand-Stamped Creations."