I always love seeing my customers' work.
Saturday I'll be seeing their ideas–and making them myself.
When I heard about World Card-Making Day several years ago, the tradition I started was to have a Shoebox Swap with my customers.
We all design (or copy) a card, have one pre-made ahead of time and bring all the supplies to make the card we designed. Then we pass all the boxes of supplies and stamp til we cramp!!
Well, that's in 2 days!! I can't wait!!
We used to squeeze in my rec room and have a potluck lunch. (Stampers Clubs–picture the rec room with everything pushed to one end and tables set up double-WIDE! 😀 I always want us to have enough room to stamp, since we're each working on a different project at the same time.)
Now we use a room at the HSB and Todd delivers us pizza! Works out great.
Well, here are a few swaps I received that I DON'T have to make. My Saturday morning club is one that swaps each time we meet.
Enjoy!!
From Cindy Booth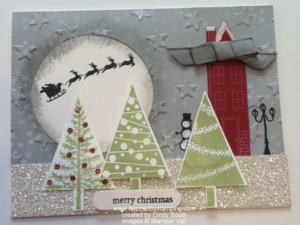 From Mary DeWit
(No. The chocolate is NOT present in this image….it didn't last long!)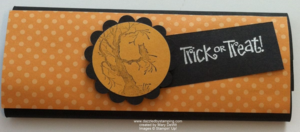 From Georgianne Everhart
From Michelle Jager
From Georgianne Everhart
Tomorrow I'll share one of (yes, I make more than one) swaps for Saturday.
What are YOUR plans for World Card-Making Day?!
Have a great day!!
Remember, if you can fall in love with a project, you can learn to create it! Here to help you channel your inner Creative Genius…
Steph
LIKE me on Facebook.
Follow me on Pinterest.
Subscribe to my FREE newsletter, and receive my "5 Tips for Making Fabulous Hand-Stamped Creations."