Last week I received my first Christmas card of the year–as many of you probably did.
Trish did it again!!! (She's so organized.)
I was so happy it was a hand-stamped one that I received first!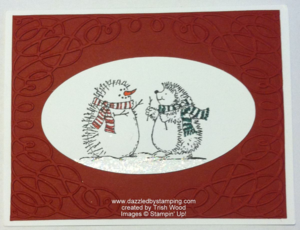 And I love these pokey friends!!
This particular stamp set is retired.
BUT, it was resized and included in the "Best of Snow" stamp set. (It fits the "D" block.)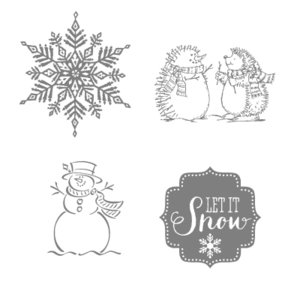 By the way, if you want receive anything in time for Christmas, be sure to place your orders by December 17. (Dec 14 for digital print products.)
AND…….
TOMORROW Stampin' Up! is updating–ADDING MORE ITEMS–to the clearance rack.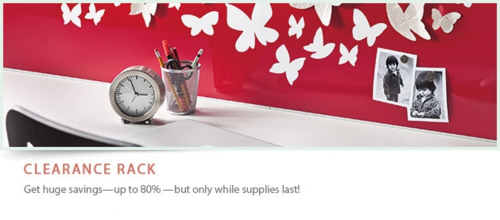 If you're part of a club–or want to give credit to a hostess–here are the hostess codes set up at the moment. Enter the code inside your "shopping bag" on the bottom left.
Tuesday, 12/10, Mary Barr – XZ329C3H
Thursday, 12/12, Linda Stearns – QNHBRCJN
While you're shopping online, don't forget to check out:
the weekly deals (they will be new tomorrow, too)
Have a great week!
Remember, if you can fall in love with a project, you can learn to create it! Here to help you channel your inner Creative Genius…
Steph
LIKE me on Facebook.
Follow me on Pinterest.
Subscribe to my FREE newsletter, and receive my "5 Tips for Making Fabulous Hand-Stamped Creations."