Stampin' Up! is adding more items to the Clearance Rack today!!
Check it out!! Take advantage of some great deals and order online!
But don't forget to come back and check out a few more Christmas cards we received.
(Next week I'll work on some Sneak Peek items from the new–Occasions & SAB–catalogs.)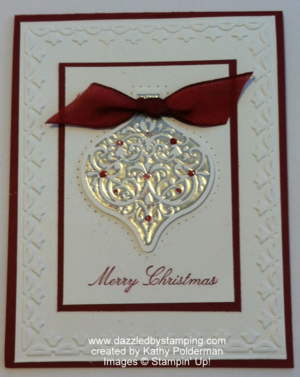 Have a great weekend!
Remember, if you can fall in love with a project, you can learn to create it! Here to help you channel your inner Creative Genius…
Steph
LIKE me on Facebook.
Follow me on Pinterest.
Subscribe to my FREE newsletter, and receive my "5 Tips for Making Fabulous Hand-Stamped Creations."