Thank You Thursdays–from Stampin' Up!
This
week is all about punches—the Artisan Label,
Bitty Butterfly, Hexagon, Mosaic, and Pansy Punches–25% off.
Notes:   1) I have a club tonight if you'd like to add to it.

2) You can combine deals with your Birthday discount using the hostess code  FPETMREV.
Don't forget….these all have coordinating stamp sets, too!
Here are a couple ideas from Stampin' Up!: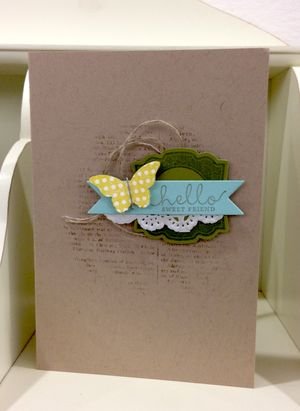 TWO of the discounted punches are used on this sample!
So CUTE!!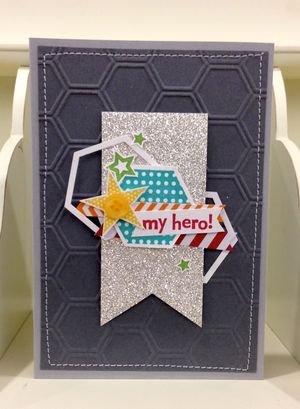 I love this cool use of the hexagons!
But looks like more work than I typically would do. 😉
I guess SOMEone has to do it!
Remember,
if you can fall in love with a project, you can learn to
create it! Here to help you channel your inner Creative
Genius…
Steph
LIKE me on Facebook.
Follow me on Pinterest.
Subscribe to my FREE newsletter, and receive my "5 Tips for Making Fabulous Hand-Stamped Creations."