More clear views!!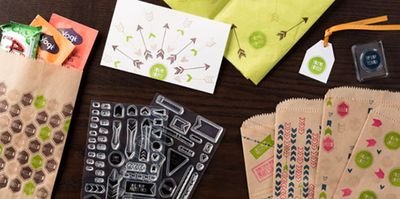 There are 2 more options available in our new Photopolymer stamps.
They're called Show & Tell (1 & 2):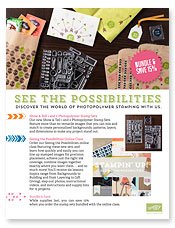 There's also an online class you can take….Seeing the Possibilities.
And if you bundle the class with both the sets, you save 15%.
Want to learn more about Photopolymer? Read my blog post here.
Want more Photopolymer? Click here to see all your choices.
Also, this month we have a new Best of stamp set…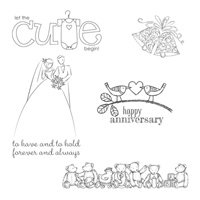 Best of Brides & Babies
Remember, save 6 proof of purchase stickers and you can redeem a $14.95 stamp set of your choice.
(And that's kind of exciting considering the new catalog is just around the corner!! Yah, remember you may have it in your hands, but it doesn't launch until 5/31.)
Want to see more "Best of" sets? There are birthdays, love, flowers, love and brides & babies now. Click here to see them all.
Have a wonderful weekend!
Remember,
if you can fall in love with a project, you can learn to
create it! Here to help you channel your inner Creative
Genius….
Steph
LIKE me on Facebook.
Follow me on Pinterest.
Subscribe to my FREE newsletter, and receive my "5 Tips for Making Fabulous Hand-Stamped Creations."