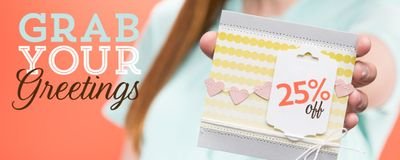 Three greeting sets are discounted 25% Look familiar?! I love these!!
Don't forget to add these great deals to your order after 2pm EST!!
Can't wait to place my order!!!!
Have a great weekend!
Remember,
if you can fall in love with a project, you can learn to
create it! Here to help you channel your inner Creative
Genius….
Steph
LIKE me on Facebook.
Follow me on Pinterest.
Subscribe to my FREE newsletter, and receive my "5 Tips for Making Fabulous Hand-Stamped Creations."